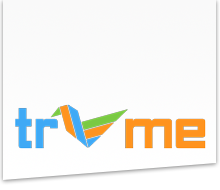 Contact us -
+91-8860706060
Home

Himachal Pradesh

City List

Ashiana-Regency

Shimla
Ashiana Regency
Near Secretariat, Chotta Shimla, SHIMLA-2 (H.P.), INDIA
Price starting from
3800
ASHIANA REGENCY
Is nestled into a mountainside that magically balances a setting of natural beauty with spectacular landscapes. Acclaimed as a four season luxury that offers a style and service unmatched in the region.
Whether it's fine Rooms , Restaurant , Receptions indulge yourself in the Top notch experience. Overlook combines the intimacy of ownership with the luxury of a world-class Hotel.
Facility of conducting Seminars and conference
Telecommunication Services.
Access to Internet & E-mail.
Travel Desk and Secretarial Service.
Barber and Beautician available.
Golf on request and Billiards too.
Safe Deposit Lockers.
Laundry and dry cleaning services.
Baby Sitting and Sightseeing
Car Parking
Car Rental
Currency Exchange.
Conducting Birthday and wedding party
Doctor on Call.
Cyber butler on Call
24 hours running hot and cold water.
New Constructed Room.
Party Hall
Wedding hall and DJ Facilities.
All major credit cards accepted.
Package type
CP
MAP
AP
CPAI
MAPAI
APAI
EP
Extra
Valid Days

Semi Deluxe
3800
4600
5400
--
--
--
--
--
--

Deluxe Family Suite
6900
8500
10100
--
--
--
--
--
--

Family Suite
6000
7600
9200
--
--
--
--
--
--

Super Deluxe
4700
5500
6300
--
--
--
--
--
--

Deluxe
4600
5400
6200
--
--
--
--
--
--