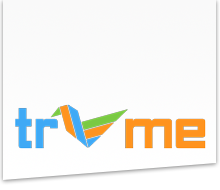 Contact us -
+91-8860706060
Home >> SERVICE : signage-boards
Sign Boards Manufacturers
The concept of being started for the SIGNAGE at few years back. To cater the demand of the customers looking for the quality products at the most economical rates with best quality-WE Serve BETTER.
With the help of latest modern machine and skilled worker- WE satisfy our customer with Smile. The day to day growing relations with our satisfied customers describe our successes. Manufacturing, fabrication, Installation and the most Important- After sales service- are the Key words to our Main motto. "Works Speaks Louder"- Believing in the concept, we are adding our satisfied customer list.
In Built facility for state to arts quality product we are well equipped with not only Latest machinery but also qualified technical staff to shape the requirement of our valuable customers.
The available list of services with us can fulfill almost all the requirement of our valuable customers. Keeping the view of the needs of our customers we have not only submitted the few of Photographs and brief of Installed signage's but also very openly given the approx. Cost; so that A layman can also understand the different kind of signage and can easily understand the requirement and can compare the different rates.
After sales service is the key word for us. We believe that the customer not only require the quality product but also need the after sales service. We provide Warranty for the different signboards and its component as per availability of the warranty from the basic manufacture.
We have the graphic designer team with us to design your requirement with our experienced advice to make it better and more useful.
WE WELOME YOU IN THE WORLD OF STATE OF ART SIGNAGE'S—ANANTA GROUP