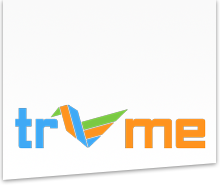 Contact us -
+91-8860706060
Home >> Adventures : sports
sports
Adventure Sports In India
Adventure sports:
There are various kind of adventure related sports have been developed in many parts of India in last two decayed. Presently from tourism point of view it is in developing stage and at the same time quite popular among the youths. It is so called extreme as well as action sports is famous term for certain activities alleged as having a high level of inherent risk and danger. All the Adventure sports depends and to be done within natural environment like sky, wind, water, ice, mountain, land and these activities always involve the speed, height, depth, a high level of physical exertion along with a specialized mechanism.
Adventure Sports Available in India:
Mountaineering:
It's a classic sport since the adventure sports born in India. It was initially developed in order to meet people and trade goods across the border. Himalayas of Uttarakhand, Himachal Pradesh and Jammu and Kashmir are perfectly suited for conducting mountaineering. The superior peaks of the Himalayas that are very difficult to climb serve to be the ultimate destination that satiates your zeal for indulging in mountaineering.
Mountain Biking:
Biking is one of the most exciting adventure sports in India. You have to physically fit for the mountain biking. Mountain biking connects you to the local people and culture and gives you a delightful feeling enroute and makes your holidays memorable for life time.
Hot Air Ballooning:
The hot air ballooning has emerged as a great adventure sport in India. Ballooning shall exhilarate you so much so that it will leave your heart pound at a fast rate. The top view that you get from balloon in air is very spectacular.
Canoing:
Canoeing is a water sport. A cone shape canoe takes you in the source and glide over the water bodies. Because of this, canoes can be efficiently glided over different types of water bodies. A minimum of two people along with their gears can be accommodated in a canoe.
Skiing:
Skiing has putted on enormous popularity as an adventure sport in India. The most adventurous spot for conducting skiing in India are the Himalayan ranges. Some of the best ski locales in India are the Kumaon hills, Jammu & Kashmir, Himachal Pradesh and the north eastern parts of
Para Sailing:
This is very popular classical adventure sport among the tourist, where a person just towed behind vehicle usually a steamer or boat while attached to a specially designed canopy wing that reminds one of parachute also known as parasail wing. The harness attaches the pilot to the parasail, which is connected to the boat, or land vehicle, by the tow rope which is about 300 feet long.
Para Gliding:
Every adventure lover wants to fly in sky like a bird and Para gliding does fulfill their wish to fly in open sky. Get ready for Para glide and forget your fear, it will be lifetime experience for you to fly in open sky. It is one of the thrilling adventure sport in India comes under aero adventure sport.
Fishing:
Fishing is one of the most popular sports regarded to be a leisure activity one can definitely indulge in. When you catch the fishes for your enjoyment and fun not for eating purpose it is call "angling". There are many riverside and coastal destinations in India for angling and attracts a large number of travelers to involve in fishing activity. Angling, a form of fishing focuses on the preservation of fishes
Water Sports:
There are many water based adventure sports available in India for adventure lovers such whether it is over to the hills or vast coastal area as rafting in rapid mountain rivers, canoing, water skiing, surfing, para sailing, water scooter riding, steamer riding, Banana riding, Wind sea surfing. In one side Goa in Arabian Sea and Andaman Nicobar Island in Bay of Bengal provides a chance to participate in different sea based water sports and in other side the upper Himalayan rivers suits best for performing rafting.
Major Adventure Sports Destinations in India:
Himachal Pradesh
Ladakh
Jammu and Kashmir
Uttrakhand
Rajasthan
Goa
Sikkim
Maharashtra
$('.links').click(function() { var elementClicked = $(this).attr("href"); var destination = $(elementClicked).offset().top; $("html:not(:animated),body:not(:animated)").animate({ scrollTop: destination-15}, 2500 ); return false; });