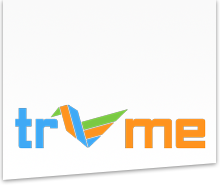 Contact us -
+91-8860706060
Home >> Adventures : trekking
trekking
Trekking In India
India is a complete tourist destination that offers different travels & adventurous experiences to the tourists. India is indeed blessed with a lot of amazing unexplored regions that need exploring. While you want to travel to India and experience it to the fullest, trekking is one of the activities you should not miss.
Trekking in Himalaya Between the snow capped mountains. Himalayan Flora & Fauna with Pines, Deodar, Buransh Trees. Uttarakhand, Himachal Pradesh, Jammu & Kashmir offers various & fascinating trekking Routes in the Himalayan Region.
Har ki Doon
Roopkund Trek
Khatling Glacier Trek
Budha Kedar Malla Trek
Kafni Glacier Trek (Altitude 3800 Mtrs)
Various Himachal Pradesh Trekking Routes:-

Bara Lacha Pass
Triund-Laka Glacier
We offer both fixed expedition and style camping & Trekking. Time stands still, the beauty overwhelms you, the freshness in the air rejuvenates the soul, the trees, the landscape & greenery fills our heart with joy. You can make bookings with us on our website after selecting the places of your choice. The inclusive of the package will be mentioned on the website.
$('.links').click(function() { var elementClicked = $(this).attr("href"); var destination = $(elementClicked).offset().top; $("html:not(:animated),body:not(:animated)").animate({ scrollTop: destination-15}, 2500 ); return false; });