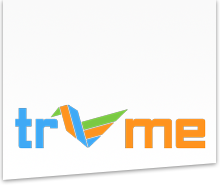 Contact us -
+91-8860706060
Awara Adventure Farm
Cost per Person Rs. 1200/-
Awara Adventure Farm is a perfect place to carry out cam and adventure activities along with having a relaxing stay in a peaceful and calm environment. Our Awara Farm in Gurgaon is a perfect Weekend Getaways Farm for individuals and corporate employees. With just a year of successful operation, we are doing great and have become a favourite destination for our individual guests and big business houses. People, who search for amazing adventure retreats in peaceful places away from the chaos and clutter of Delhi city lives, prefer to stop over at our Awara Adventure Farm Gurgaon. Also, it's an ideal adventure and camping site in Gurgaon near to places like Noida, Dehradun, Agra, etc. People who take to Google for names for a great adventure location that offer most comfortable stay that no other ordinary lodge or guest house can provide have almost memorised the name of Awara Adventure Farm for thrilling adventure activities.
Awara Adventure Farm is a perfect stop for the individuals to come out of their hectic, boring and robotic lives and spend special times within the nature's beauties. Also, our farm is situated at an amazing and serene location to help the corporate employees to escape from their boring and air-conditioned offices and unwind themselves within the lap of the nature. At our farm, you can share special bonds with each other, enjoy the refreshing rain, dance around our lush greeneries, crack jokes, engage in exciting activities, relish our delicious breakfast and lunch, watch days viewing the vivid scenes of the Aravalli hills and enjoy our refreshing drinks.
Also, we are looking to commence our outbound corporate training programs to help our corporate house clients. We would be arranging team building workshops, confidence building programs and other training programs at our Awara Adventure Farm Gurgaon in the weekends. Weekends are the best time to take time off from the regular routine life and come over to have a great time at our adventure farm.
In Awara Adventure, we try to being a popular name for adventure activities and leisurely stay in Gurgaon. We hold a team of young and dynamic professionals who assist you with your stay and make it comfortable at every moment. Also, we have a very active and experienced team of adventure activities staffs who also let you have a fantastic experience while engaging in adventure activities.