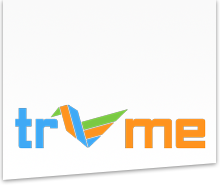 Contact us -
+91-8860706060
Blowsom Farm Gurgaon Sohna
Cost per Person Rs. 1099/-
The most memorable thing about any vacation is how comfortable and happy you were during the entire trip. While all resorts provide amenities, at Blowsom Farm, you will have the advantage of coming home even when you are away. The staff is extremely friendly and keen to help you make your stay memorable. This is why people flock in from all over the world to experience one of the finest resorts in Sohna.
Blowsom Farm (Club Awara ) is the perfect mix or rural serenity and urban amenities. That way, you not only have the peace of mind that you deserve but can also stay connected to all your favorite pass times. The TV and DVD parlor for instance is one of the most loved facilities provided by Club Awara. Besides this, you can enjoy a beautiful swimming pool and loads of indoor and outdoor activities.
There are options like Table Tennis, Chess, Carom and Karaoke for those who just want to stick to the indoors. If you want to go outside and have a blast, you can enjoy the football ground, the sprawling golf course, the well maintained tennis court and of course, the Cricket pitch. This is where everyone can find something fun to do.
Blowsom Farm is one of the easiest hotels in Manesar to locate. You have to just go 62 kilometers away from Delhi to reach this beautiful property. Of course, it is also 2kms away from NH8, making it accessible to just about anyone. If you live around Delhi, this is one of the best weekend picnic spots that you can think of. You can opt for a day excursion or even choose night stay while you are here.
What makes it even easier for everyone to have a customized experience is the fact that you have just 10 cozy cottages in all. Each cottage has four rooms. So, while they can accommodate large groups, you still enjoy personal attention. Club Awara believes in pampering their guests to make them fall in love with the experience each time.