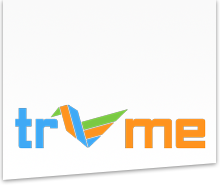 Contact us -
+91-8860706060
Jurassic Park Sonipat
Cost per Person Rs. 850/-
Jurassic Park near Delhi has its own particular dinosaur-themed restaurant called the 'Red hot Grill' that serves veggie lover buffet snacks. The mood of Jurassic Park in Delhi is great; there are dinosaurs all around to match with the subject, in addition to also a couple of gorillas. There is likewise a Goliath dinosaur demonstrate that moved and snarled, and a kicking horse bull for children to ride. You can have extraordinary minutes when you visit Jurassic Park in NCR. Jurassic Park is something you can't miss. It's truly a decent place to visit. Dinners, little parlors, rooms are accessible for those who want to rewind.
Main Attraction - Jurasik Park Inn is the only place in India which will take you 230 million years back to history where DINOSAURS are waiting for you inside the premises which are imported from different parts of the World. You will see two TYRANOSAURUS to welcome you at the Gate, CHINDESAURUS having bath in Water once you get in, Kids can play with the 3 Huge DINO EGGS in kids Amusement Park, 1 Giant TYRANOSAURUS roaring and moving his head to welcome you in, BRACHIOSAURUS is near Wave Pool Area, Near Dino Tower you can watch MAIASAURUS playing with his mother.
Amusement Rides – Giant wheel, Free Fall, FrisBee, Bump car, Swing Chair, Bull Ride and Jurasik Cricket Club. For Kids – Jumping Frog, Mary Go-round, Roller Coaster, Baby train, Aero Ride, Octopus, Horse and Camel Ride, Magic Show,.
Water Park – with 40/20 meter high water slides, Wave Pool, Rain Dance/Discotheque with DJ, Separate Kids Water pool area.
Dinomania Tower – Restaurant, Open fast food court (Ground Floor), Bar (1st Floor), Conference Hall (which can Accommodate 70 pax- 2nd Floor).
Party Lawn and Banquet – We have the Facility for Social Functions.
Resto-Bar – Fiery Grills – Air-conditioned Family Fine Dining Restaurant which serves mouth watering Veg/Non Veg Buffet along with Grills on Table Snacks.
Zambooree Park – Open Food Court to avail Fast Food and Shopping Arcade for run through travellers.
Dwellings – 16 Deluxe Cottages and 2 Super Deluxe Suites for families to stay overnight with separate Swimming Pool.
SPA – Sauna Bath, Steam Bath, Massage Parlour.
Parking Space – We can accommodate over 500 cars
Unlimited Amusement Rides & Water park Rides.
Morning (1 Welcome Drink + 1 Veg sandwich).
Lunch Veg Buffet.
Evening ( Tea with cookies ).
Discotheque.
Jurasik Cricket Club.
The above rates are for a minimum 30 pax an above.
Drivers are not allowed inside; otherwise they will be counted as a sub staff.
75% advance amount is mandatory for confirmed booking and balance, 25% payment should be cleared at the time of Check-In.
All Other Purchases in the premises would be chargeable.
Timing for the Park is 10:30hrs to 18:30hrs.
Confirmation of your Date must be at least 7 days Prior with Advance.
Advance Payment would not be refund in any type of cancellation of Event
Go karting Charges extra.
Lockers and costumes charges extra.