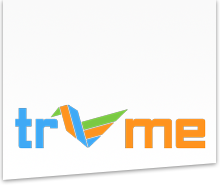 Contact us -
+91-8860706060
Magsons Resort
Cost per Person Rs. 1450/-
Magsons Resorts is designed with most popular restaurants like Sagar Ratna & Moti Mahal Express and is equipped with state-of-the-art conferencing facility, gymnasium, health spa, swimming pool, tennis & badminton courts, billiards & pool tables, table tennis and many other facilities.
Magsons Resorts has a very strategic location since it is only 90 Minutes drive from Nehru Place and is only 15 minutes from world famous Shani Temple in Kokilavan, 25 minutes from Banke Bihari & Iskcon Temple in Vrindavan, 35 minutes from Krishna Janambhoomi in Mathura, 35 minutes from Daan Ghati Mandir in Goverdhan or Ladliji ka Mandir in Barsana, and just 60 minutes from the enchanting Bharatpur Bird Sanctuary and 90 Minutes from Taj Mahal in Agra.
Team building activity like Tug of War, Musical Chair, Matka Fod, Spoon Race, Passing The Rope, Balloon and dice etc.
Outdoor Activities like Cricket, Football and Volleyball etc
Welcome Drinks on arrival. (Non Alcoholic)
Morning tea/ Coffee with Veg. Sandwiches.
Lunch (Veg. / Non veg mixed).
Evening Hi tea with assorted Pakoras & Cookies.
<p style="\\\\\\\\\\\\\\\\\\\\\\\\\\\\\\\\\\\\\\\\\\\\\\\\\\\\\\\\\\\\\\\\\\\\\\\\\\\\\\\\\\\\\\\\\\\\\\\\\\\\\\\\\\\\\\\\\\\\\\\\\\\\\\\\&quot;margin:" 0px="" 1em;="" padding:="" 0px;="" font-size:="" 14px;="" font-family:="" arial,="" helvetica,="" sans-serif;="" vertical-align:="" baseline;="" color:="" rgb(0,="" 0,="" 0);="" line-height:="" 21px;\\\\\\\\\\\\\\\\\\\\\\\\\\\\\\\\\\\\\\\\\\\\\\\\\\\\\\\\\\\\\\\\\\\\\\\\\\\\\\\\\\\\\\\\\\\\\\\\\\\\\\\\\\\\\\\\\\\\\\\\\\\\\\\\"="">