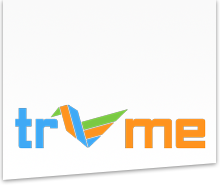 Contact us -
+91-8860706060
Village Masti Gurgaon
Cost per Person Rs. 1150/-
The family picnic spots in Gurgaon or near Gurgaon has all comforts and facilities to spoil you like pool, exercise center delightful touring as it encompassed by excellent faridabad slopes and green woods and effortlessly reachable from 25km from Delhi and 20 km from Manesar. In the event that you need a break from your unpleasant life then you can come here to resuscitate your faculties and soul. It is best excursion spot to investigate which is 40 km far from Connaught place, Delhi. You can drive by own vehicle as it is close and arranged 10 km badshah pur on Gurgaon – Sohna street.
Straightforward rooms offering shrub area or Lake Viewes from the gallery with cost focused around 2 grown-ups imparting a room is accessible.
Activities at the resort
Team building
Team building is significant part for corporate to rouse their colleague. Presently a day's boisterous work timetable make bunches of issue for worker & it influences on work execution, clash between colleagues. So we compose diverse sorts of group building amusements for corporate gathering. Because of this exercises individual can enhance their working ability, additionally figure out how to function in group, decrease clash between colleagues. We have diverse teambuilding diversions like Perfect Squire, Pipes'N'Marbles, Beam adjusting, Spider web, Ice Breaking and so forth for corporate on Fun with learn topic. For such fun included exercises Kingfisher resorts is the best corporate day outing place near Noida.
Armed force obstruction course: - We offer expansive number of this sort of exercises like Burma Bridge, Suspension Bridge, Flying Fox, Balance Walk, Zig- Jack, Mogli Walk and so forth. All matured gathering of individual can appreciate these exercises.
Open air recreations: - We offer outside amusements like cricket, foot ball, volleyball, Badminton and so on.
Ethnic diversion like: - Air Gun Shooting, Archery and so forth.
<p p="\" \\"\\\\"\\\\\\\\"\\\\\\\\\\\\\\\\"\\\\\\\\\\\\\\\\"\\\\\\\\"\\\\"\\"\""="" style="\" \\"\\\\"\\\\\\\\"\\\\\\\\\\\\\\\\"\\\\\\\\\\\\\\\\\\\\\\\\\\\\\\\\"text-align:\\\\\\\\\\\\\\\\"\\\\\\\\"\\\\"\\"\""="">