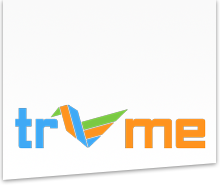 Contact us -
+91-8860706060
Home >> SERVICE : AV-rental
Audio Visual Services In Delhi
Anantagroup is a audio visual rental service provider company. Each and every event is special and unique of its kind so Anantagroup gives its best to serve their clients in unique way. Our skilled technocrats and experienced crew members assists in developing the right package of complete audio visual units like speakers, mixers, video equipment, displays, projector and best computer technology to get in rid with your event and up to your budget. Our main aim is to serve the clients with best services to make their event grand and successful.
In any kind of event right from a small convention to a grand and large event a good quality of audio visuals is necessary for success of event as graphics and audio is best way of communication to get rid through the minds of people a loud audio and a clear video representation plays an important role in success of any event.
Nowadays there are lots of companies offering audio visual equipment's on rental but you have to be smart and choosy for this as because the event is important to you and one don't wants to take and short of chances and Anantagroup serves best audio visual equipment's in affordable prize.
Our professionals knows the value of time so they deliver and setup the complete equipment's on the same day or very next day with crew members always there for any assistance throughout the event.
Best equipments that we provide to make your event successful:
PA system : Simply known as Public Address System, it is an electronic sound amplification that includes microphone, amplifier and loudspeakers. Through this you can address large number of people at an event.
Mikes: In an event it is important to use good audio equipments that will provide quality of sound and reach as well as relieve from problems like voice interruption and other.
Projection Screen: Now a day, in most of the business and family events big projector screens are used to make events more presentable and amazing.
LCD Projector: Mostly LCD Projectors are useful for business purposes like in conferences, meetings, exhibitions etc. to provide complete details about business services or products.
LED wall: It is a great way to attract potential clients. Through this, you can show them video content that bring their attention to your business.
Plasma: Another way to display your business services or products images and videos to customers. Many trade shows and exhibitions are using to show their ideas in bigger screen.
Laptop: An important part that helps you to do daily business job properly like managing clients details, making presentation, store important data and much more. Various ranges of laptops are available with high configurations.