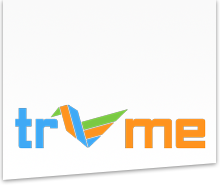 Contact us -
+91-8860706060
Home >> SERVICE : Wedding-planning
Wedding Planners In Delhi
Anantagroup gives you adrenal rush and excitement to make your dream events and business comes true in professional way with our skilled technocrats and highly qualified crew members. Our passion and dedication is what we believe on its more than just a business for us. Anantagroup is a Delhi based service group with a nearly of five years experience serving clients.
We handle each wedding very different, whether from traditional to trendy, intimate to grand; no matter how big or small we love them all and give our 100% to everyone. Whether you are in need of concerts, recreation, camps, religious events, cultural events, social events, corporate events, weeding planning we organizes all of these and our experienced and highly qualified crew members makes it all an unique and special from others. We plan here everything, from elegant to stylish, glamorous and fun celebrations for every kind of wedding.
Your Search about the Best Wedding Planners ends with us as our goal is customer satisfaction and we believe in a cordial relation with our clients. Our designs, creations and coordination in Indian weddings will leave you smiling from ear to ear. All the necessary steps are taken as per our clients demand so that their special occasion can leave a footprint in their mind and heart.
We have team that provide you with their unique ideas and can create a unique theme. We can design best theme for Wedding Stages and Mandaps / Manavarai that combines both traditional and contemporary decor designs. We are here to help you with all aspects of your Wedding and Special Celebratory Occasions. We have colorful range of Decor styles of different wedding themes. Our team members creates the perfect look of theme weddings and enhance you with best flower arrangements, stage backdrops, vidhi mandap, gate decoration, food canopies, wedding car decoration, doli decoration, etc.
Our team has done a marvelous job in past and barely got positive feedback from our previous clients. They believe in turning your dream wedding comes true as this auspicious occasion comes only once in life. We are one of those, which creates a lasting impression on you and your guests without leaving doubt related to your special occasion, decorations that are elegant, stylish and unique.
With full responsibility we are here ready to take over your event. Our main motto is to work together with you and create an unforgettable event that is a truly reflect your personal taste and style. We always respect your ideas and creativity to give your dreams a realistic look.