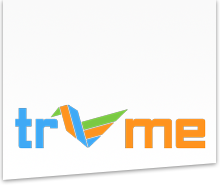 Contact us -
+91-8860706060
Home >> SERVICE : exhibitions
Exhibitions & Trade Show
A promise of excellent Exhibition Management Services
The ultimate purpose of exhibitions is to represent a concern or an organisation. The products, services, status etc are reflected through exhibitions. Exhibitions become the source for any organisation to give a trailer of what the organisation stands for and what is it all about and exhibitions are a means for business development and building a customer base for business ventures as well. It's always recommended to consult experts for organising any event because it's their forte. Mismanagement in organising an exhibition can cost a fortune to an organisation because it requires lots of preparations and coordination. Our exhibition management services are your solace in the hour of need.
We are happy to help you and provide our excellent services right from scratch if wish to seek help for organising an exhibition for your organisation. We also make arrangement of stalls for your company at Trade Fair. Impressive structure, designing of the event and executing them in a brilliant manner will all be done by us. All we need from you is cooperation and vision you have for the exhibition you wish to host and rest will be taken care of by us. If you have any problem visualising the idea or need help with the conceptualisation part, our team is at your service.
Our exhibition management services provide the following services to our clients:
Stall designing and its construction
Taking care of all the structures created for the exhibition
Taking care of the seating area including all its requirements
Lightning, sound, well organised space etc.
Logo's, flexes, hoardings, boards etc
Arranging the anchors and hosts.
Our Efficient & Scrupulous Management Services for Trade Fair Stall Management:
Arranging Prime Area to provide maximum productivity
Remarkable formation of stall to build impact on visitors mind.
Preparation of Brochures to other information approaches.
Management for convenient visibility of products or services.
Maintain proper support for customer satisfaction.
Arrangement of other numerous activities at Trade Fair.