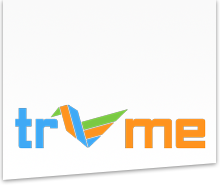 Contact us -
+91-8860706060
Home >> SERVICE : signage-boards
Sign Boards Manufacturers
The Value Proposition of Ananta: A Prominent Sign Board Company in Delhi
With the rapid expansion of businesses and industries in modern society, the necessity for clear, eye-catching, and relevant signage has become increasingly paramount. Companies that specialize in producing such essential marketing tools are of great significance. One such organization that has carved out a prominent niche in this industry is Ananta, a leading sign board company located in Delhi.
A sign board company's main role is to help businesses create an immediate and lasting impact. These sign board makers are experts in their field, specializing in creating unique designs that will capture the attention of any passerby. Ananta, being one of the foremost manufactures in the industry, does this remarkably well. Their superior sign boards provide businesses with an effective, immediate form of visual communication that can significantly increase their visibility.
Delhi, the city where Ananta resides, is a bustling metropolis teeming with a plethora of businesses. Competition is rife, and to stay afloat, companies need to stand out. This is where Ananta's expertise as a sign board company becomes critical. From small businesses to larger corporations, Ananta's signs are seen gracing various establishments throughout the city, proving their expertise and the trust businesses place in their work.
Ananta is more than just sign board makers, they are artists. The craftsmanship of their products stands out as they blend the latest technology with creative flair. With meticulous attention to detail, they ensure every design is flawlessly executed. Their work is a testament to the evolution of sign board manufacturing, evolving from simple boards to complex digital displays that illuminate the cityscape of Delhi at night.
Signage is a silent salesperson for any business. Effective sign boards can attract more customers, provide information, and boost brand recognition. As a leading signage company, Ananta realizes this and delivers signs that are not only visually appealing but are also in line with the company's brand image and message. They employ professional graphic designers who work in tandem with the manufacturers to deliver personalized sign boards that resonate with a business's ethos and values.
In today's digital world, it's easy to overlook the importance of physical signage. However, for businesses operating in a physical location, like in bustling Delhi, a captivating sign board is as important as ever. Ananta, as a top-tier sign board company, manufactures products that truly stand out, making them an integral part of any business's marketing strategy.
Ananta's portfolio as sign board makers stretches across a wide array of industries. From retail stores to restaurants, from corporate offices to educational institutions, their signs help businesses create a powerful first impression. This versatility shows their ability to adapt to the needs of different businesses, making them the go-to sign board company in Delhi.
The manufacturing process in Ananta's sign board company is a blend of innovation and efficiency. Using high-quality materials and cutting-edge technology, they ensure that their sign boards are durable, weather-resistant, and vibrant, fitting perfectly with Delhi's dynamic landscape. They continuously update their manufacturing processes to stay in line with the changing trends and customer requirements, further solidifying their position as leading sign board makers.
A critical aspect of Ananta's success is their commitment to customer service. They provide a full range of services, from conceptual design to installation, ensuring a seamless process for their clients. By understanding the needs and expectations of their clients, Ananta offers a personalized touch, thereby cementing their reputation as a top-tier signage company.
In conclusion, Ananta is not just a sign board company, but a partner in success for businesses across Delhi. They are more than just sign board makers, they are pioneers, setting the pace in the signage industry with their exceptional designs, innovative manufacturing processes, and unrivaled customer service. Through their dedication and expertise, Ananta continues to illuminate Delhi's business landscape, one sign board at a time.