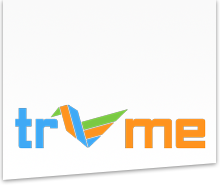 Contact us -
+91-8860706060
Tungnath is a famous tourist destination in the state of Uttarakhand. Tungnath mainly refers to the 'Lord Shiva' and Lord of peak which forms the Alaknanda and Mandakini river valleys. The holy town Tungnath is situated at an altitude of about 3,700 metres and is more than 1,000 years old. Tungnath Temple was built by the Pandavas during the Mahabharata period for pleasing Lord Shiva. According to the advice given by Rishi Vyas, the Pandavas built the Panch Kedar Temple at Tungnath for pleasing Lord Shiva, so that He would pardon them for killing the Kauravas. Tunganath is one of the Pancha-Kedar. Hight of the place (3810 meter) and 3.50 KM trekking from Chopta. Kali Kambli Guest house is best to stay there. It is one of the nice place in Uttrakhand. Food, sight-seeing and shopping: Because of height there is a problem for foods.
Activities & things to do: If you want to go chandrasila from tunganath to see the sunrise, you have to take guide and start from tunganath at 4.00 am. from chandrasila you will see the peaks of Himalaya such as Chowkhamba, Sumaru, Kedardom, Kedar Peak, Gangotri, Yamunatri, Nandadevi etc. very near to your eyes.
Package Duration
4 Days / 3 Nights
Package Cost:-
4,500 INR
Package Itinerary
Day 1: Arrival at Mayadeep chopta. Evening Tea. Dinner (fixed menu)
Day 2: Early morning breakfast. Departure to Chopta. Guided Tungnath and Chandrashilla trek. Lunch at Chauhan Guest House. Evening Tea. Bonfire and Dinner.
Day 3: Early morning breakfast. Departure to Saari Village. Guided Devariya Taal Trek. Lunch at Mayadeep. Rock climbing and rappelling activity (optional). Evening tea. Dinner.
Day 4: Early morning Breakfast and departure.

3 breakfast, 3 lunch, 3 dinners, morning evening tea
- 1 bonfire
- 1 session of rock climbing, rapelling
- Guide services
- transfers from resort to Chopta and Devariyatal
- All Taxes Includes